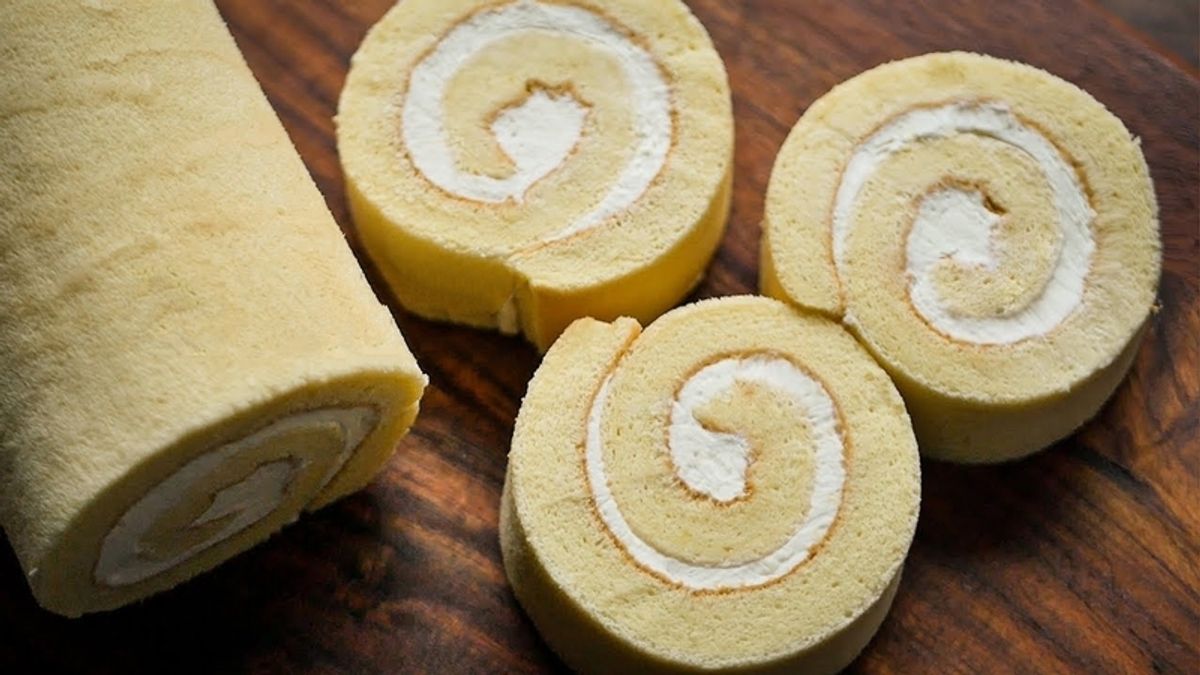 INGREDIENT
| | |
| --- | --- |
| 1. Vanilla Sponge Mix | 500g |
| 2. Eggs | 500g |
| 3. Water / Milk | 125ml |
| 4. Melted Butter / Oil | 125g |
METHOD
Mix Vanilla Sponge Mix, eggs and water/milk and whisk approximately on low speed for 1 minute.
Scrape down the mixture. Whisk for another 7 minutes at high speed.
Add in Melted Butter / Oil and mix for 1 minute at low speed.
Deposit batter into baking tray
Bake at temperature 180°C for 15-18 minutes.
After baked remove swiss roll from baking tray immediately, onto baking wire rack to cool. Ready to be rolled only when cool.
Roll with whipped cream or jam.