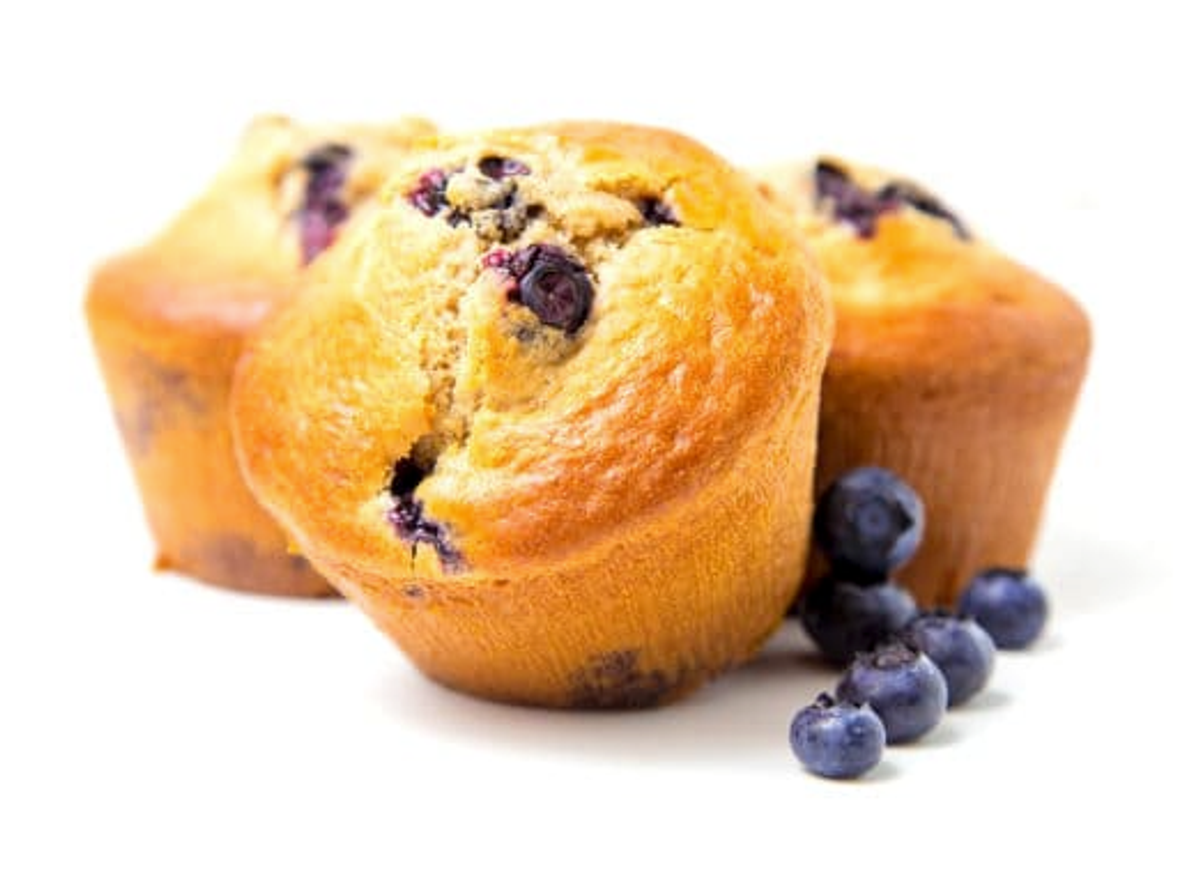 INGREDIENT
| | |
| --- | --- |
| 1. Blueberry Muffin Mix | 500g |
| 2. Eggs | 175g |
| 3. Water / Milk | 115ml |
| 4. Oil | 140g |
METHOD
Mix Blueberry Muffin Mix, eggs and water/milk and whisk approximately on low speed for 2 minute.
Scrape down and continue blend on medium speed for 4 minutes.
Add oil and mix for 1 min on low speed
Pour the batter into the greased muffin pan or muffin cup
Bake at 190c for 25-30 minutes. (Depends on oven or desired size).
Bake till cook if necessary.
Let it cold and ready to serve. Can decorate with snow sugar powder or fresh fruits too.